HOW TO MORTARR IT
Make the most of your free Personal Profile with this quick guide to getting started.
INSPO + INFO
Commercial design project and installation photos on Mortarr come standard with Pro and Product Tags. Now you can see a product and easily find out where to source it. Gather info and make connections right on the images.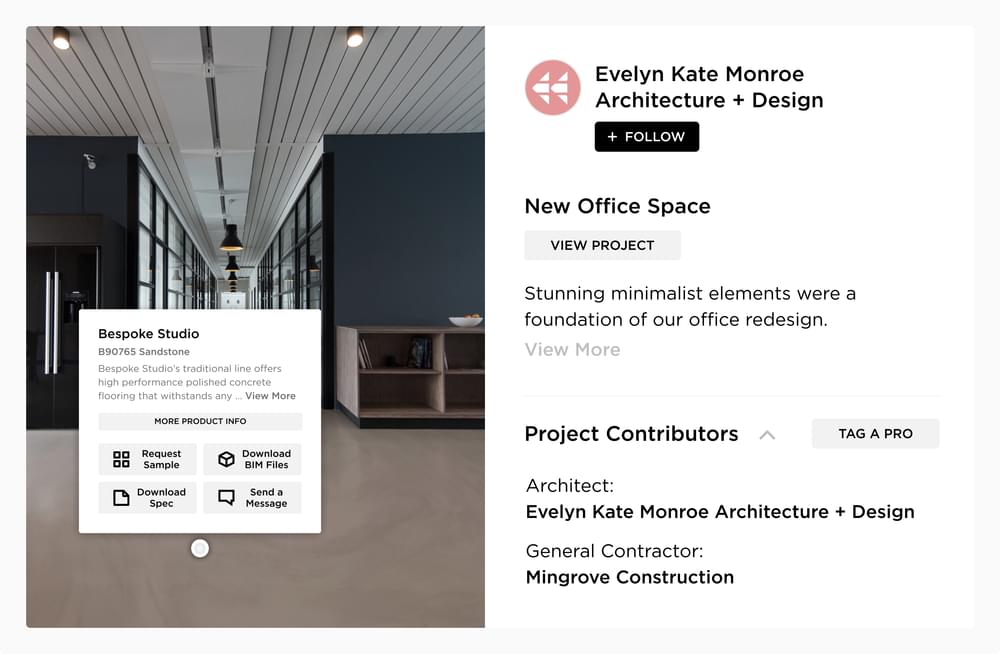 GET PROJECT IDEAS
Use the Mortarr Inspiration Feed to find ideas and products for your project. Browse project photos with information on products used in the spaces and the pros responsible for the work.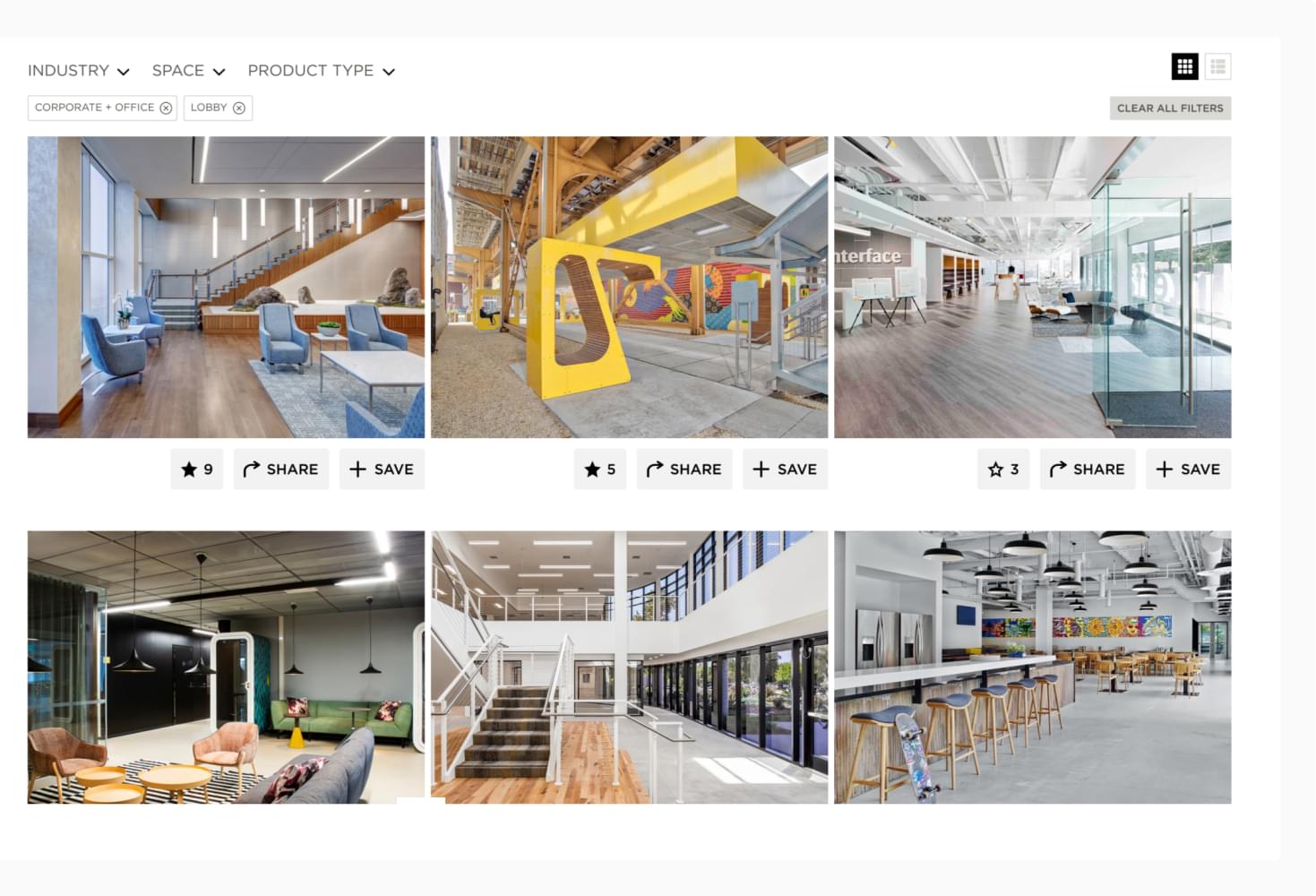 MEET PROS + PROJECT PHOTOS
Use the Mortarr Pro Feed to find professionals for your project. Get a feel for their expertise and experience by viewing their projects, along with their professional network. Contact any pros you want to work with.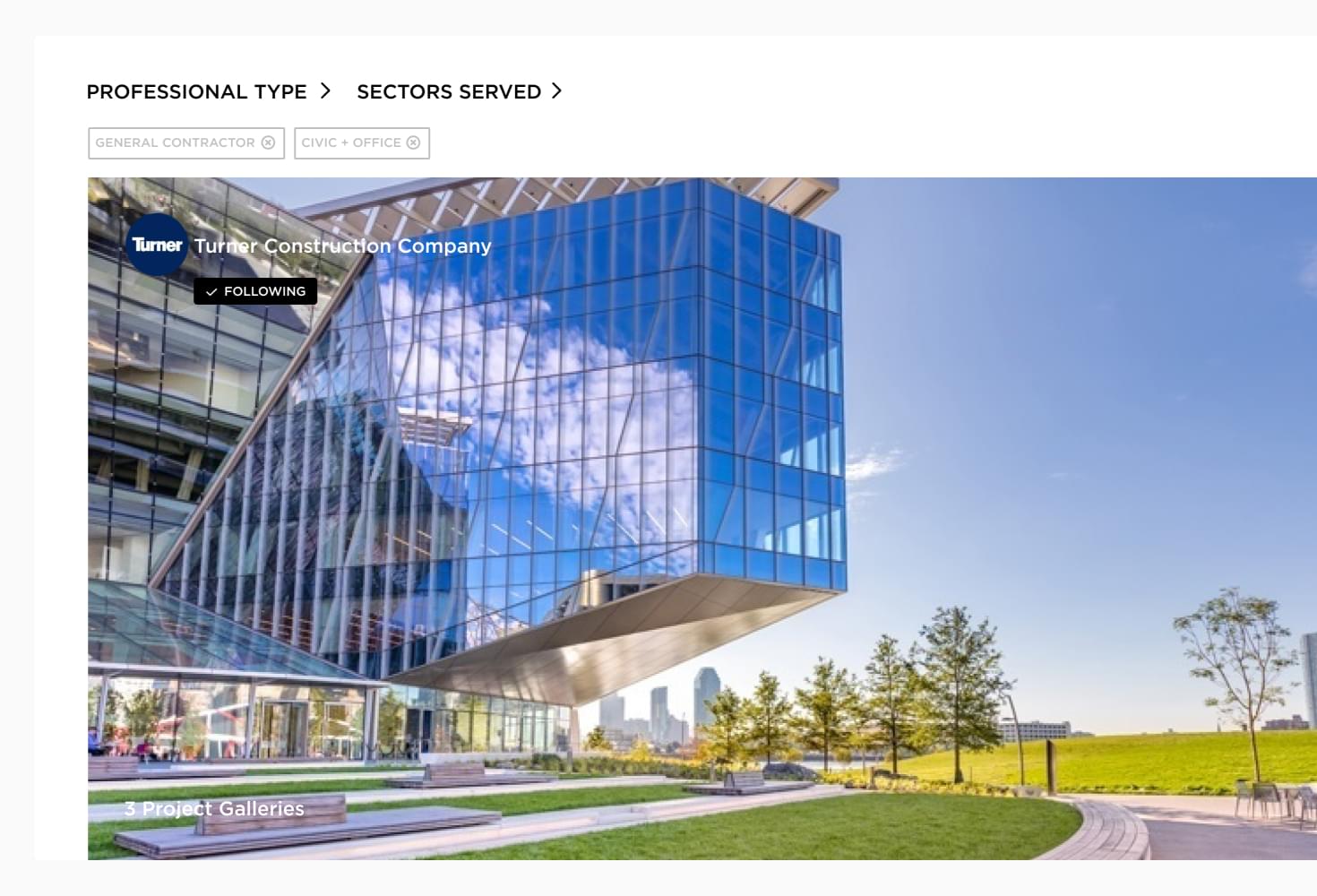 FIND BRANDS + INSPIRATION PHOTOS
Use the Mortarr Brand Feed to review top brands and spec products for your project. View their profile to see installation photos and product details. Connect with brands directly to spec your project.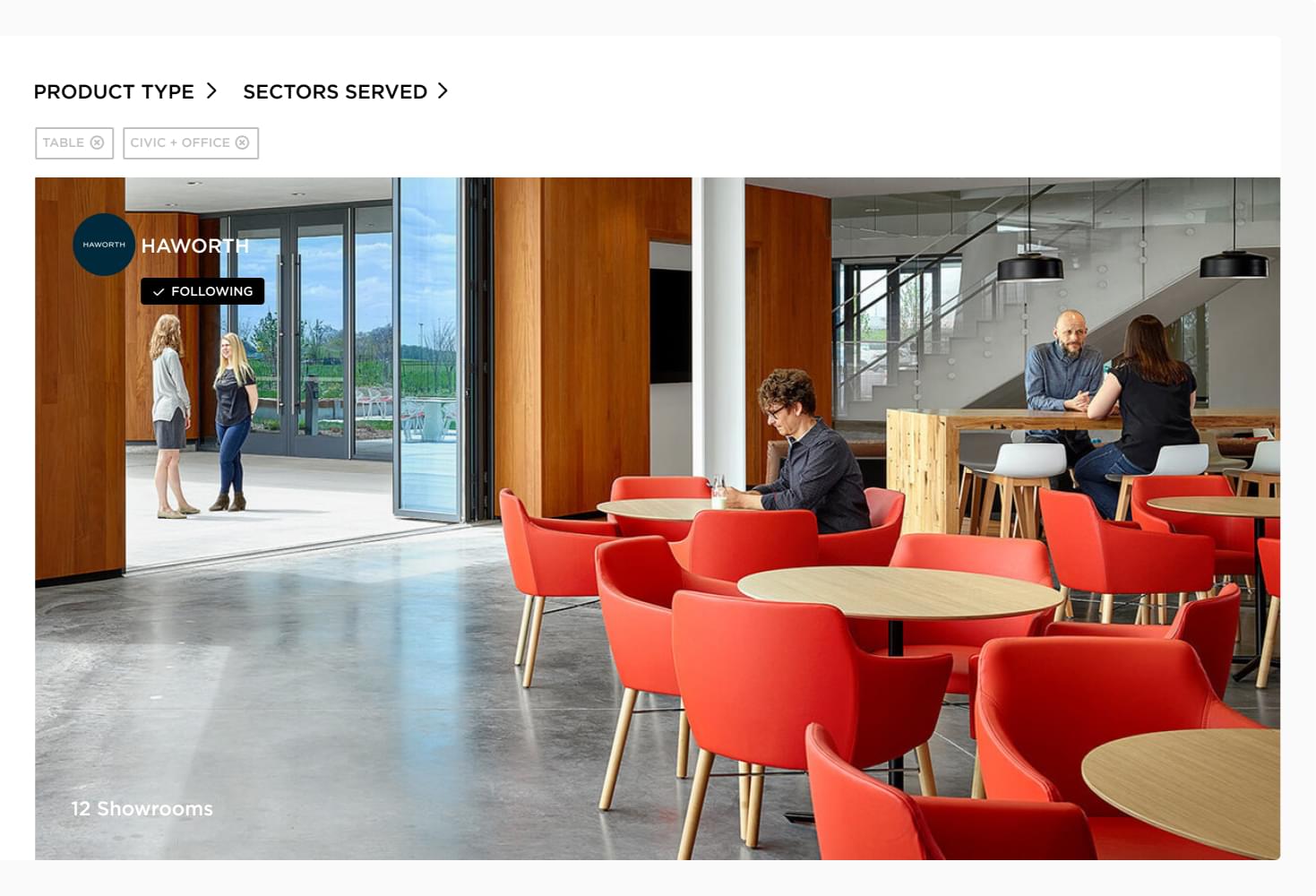 CREATE A FREE PROFILE
Once you've created a free profile, you gain access to your Personalized Dashboard and Design Rooms you've created or been invited to collaborate within.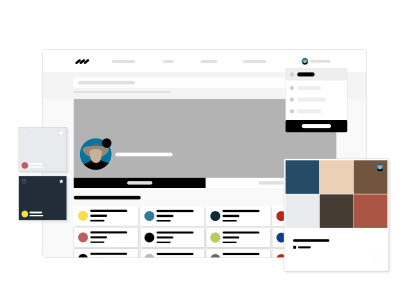 PERSONALIZED DASHBOARD
Use your Mortarr Personal Profile Dashboard to stay on top of the latest and greatest from your favorite pros and brands. Any companies you follow or photos you star will show up automatically. Click or tap the Design Room tab to access your boards.
Create Free Profile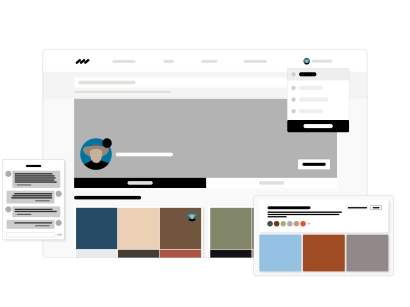 COLLABORATIVE DESIGN ROOMS
Use Mortarr Design Rooms to organize and collaborate on projects. Save photos, or even upload project assets such as blue prints, spec sheets, etc. Keep your Design Rooms private, or invite anyone via email to collaborate as a project team online.
Invite a Colleague
FOUND ON MORTARR
These are a few of the firms you'll find showcasing commercial design projects and products on Mortarr.
WHAT PEOPLE ARE SAYING
Word on the street is that Mortarr has become the go-to source for commercial design ideas, products, and pros.
"Whether looking for inspiration or just browsing what's new in the industry – You'll find what you need on here!"
"I'd rather go to Mortarr than Instagram."
"I found everything I was looking for."
"You guys are giving me chills."
FAQ
s
With anything new, you're bound to get some questions. Here are some answers.
WHAT IS A DESIGN ROOM?
Accessible only to those with a Personal Profile, Design Rooms give you the ability to save the images that inspire you most. You can create an unlimited number of Design Rooms, so the sky's the limit on how you choose to organize your inspiration. You are also able to invite others to collaborate and comment within a Design Room to keep projects rolling, share ideas, comment back and forth on product selections, etc.
IF I FOLLOW A PRO OR BRAND WHAT HAPPENS?
The companies you follow will be stored in your Personal Profile Dashboard so you have quick access to their info when you need it. Their recently updated projects will also feed into your dashboard. Who follows whom is private on Mortarr.
I see a photo, project gallery, or showroom I like ... now what?
If you see something you like, add the photo(s) to a Design Room. Saving a photo to a Design Room gives you easy access to it in the future. All of the photo details, including pro and product tags stay with the photo, so you'll never lose track of that information. You can also easily contact the company responsible for the work or product you love directly from the product tag or the company's profile.
How do I filter the photos I am viewing?
In the Inspiration Feed, you can filter by industry, space, and product type on the left of the feed, or just type your specific search term into the search bar at the top of the page.